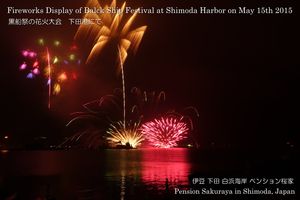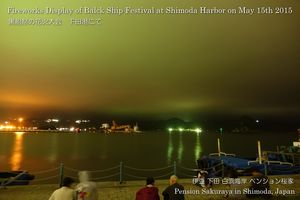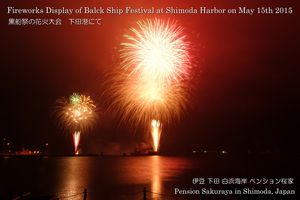 On the 1st day of Black Ship Festival 2015 in Shimoda the fireworks display was held at Shimoda harbor.
I went to Shimoda to see the fireworks display with my family.
We were able to see the fireworks under the clear sky last year, but we were not able to see the big fireworks in the cloud this year.