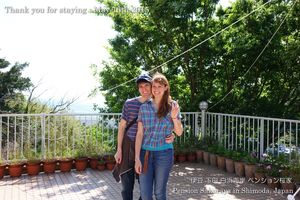 They came from Tokyo and stayed for 1 nights.

He is from England and she is from the United States, and he has stayed at Pesion Sakuray with his 4 friends 7 years ago, and they came to Sakuraya for her birthday.

It had been cloudy on the 1st day, but it became beautiful day after the typhoon passed.

Thank you for staying with us.

We are looking forward to meeting you one day again!