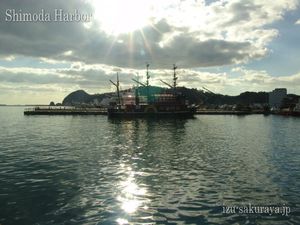 I went to the Shimoda harbor by walking for an hour this afternoon.
There is a sightseeing boat called 'Susquehannna' which we can ride to see the harbor for 20 minutes.
Here is a web page which I posted a lot of photos when I rode it with my children.