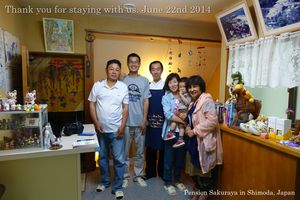 They came from Shanghai and stayed for 2 nights.

It was a first time for them to vist Japan and came to Shimoda after some places.

They went to the beach, and went to Shimoda to see Hydrangea Festival and to eat Red Snapper.

We look forward to meeting you someday again.

Thank you for staying with us.