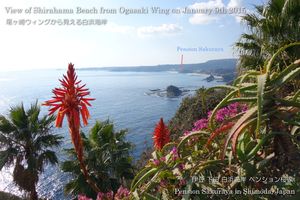 Are you coming to Shimoda by car? or do you like walking?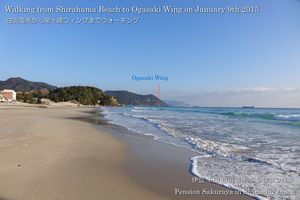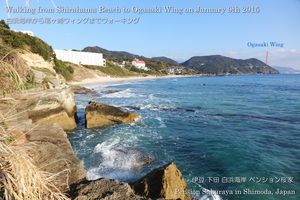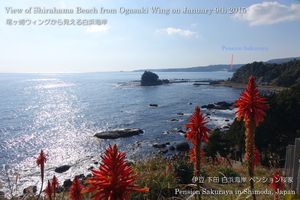 It was very beautiful day again, so I walked on the beach and went to Ogasaki Wing.
This is a very good view points which has a gorgeous landscape with the Pacific Ocean, Izu Seven Islands, and Shirahama Beach.
It takes about an hour by walking from Pension Sakuraya.
If you take route #135, you should stop at this point and take a break.
You can see 14 pictures which I took today on our Facebook. Click here !!