The 76th Shimoda Black Ship Festival 2015 will take place for 3 days from May 15th Friday.
The fireworks festival will be held from 8:15 PM on the 1st day.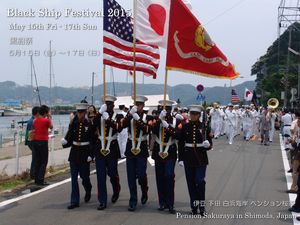 Let's enjoy "Time Travel to the Dawn of Japan's Modernization".
Click here to see 11 pictures of this past festival on our Facebook.