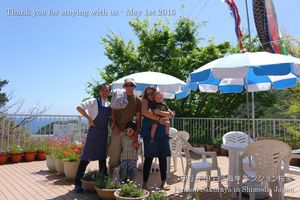 They came from Australia and stayed at Pension Sakuraya for 3 nights.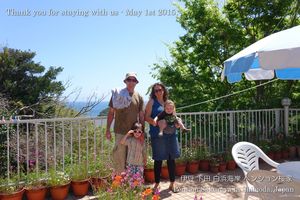 It had been cloudy and they sometimes had a little shower during their stay, but the blue sky came back on the last day.

The children were really cute, and the elder brother spoke English much better than me!!!

We are looking forward to meeting you all someday again!

Thank you very much for staying with us.

Have a nice trip and stay in Japan.