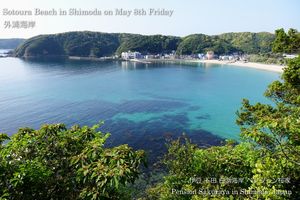 When I took my daughter to the school by my car this morning I took this picture.
This is Sotoura Beach in Shimoda, 2 or 3 minutes by car from Shirahama Beach.
In this season the blue sky and the fresh leaves are really gorgeous.
You can see the other pictures which I took this morning on our Facebook page.