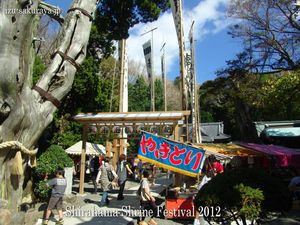 Today it was a second day of Shirahama shrine festival.
A lot of people come to this shrine and they watched the traditional dance performance.
And after that they had a ceremony to tell the opening of festival to the gods on the seven islands on the pacific ocean.
Actually it is held on the first day, but they changed the date because of rain yesterday.
Click the links below to see the pictures on our Facebook albums.