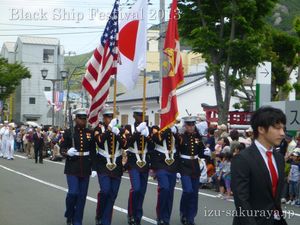 It was a second day of Black Ship Festival in Shimoda.
The official parade took place from 11:30 AM in the town and a lot of people came to see it.
They also had a lot of shops and performances today.
As I had a  lot of customers yesterday and today I was not able to go, but my wife took pictures instead of me.