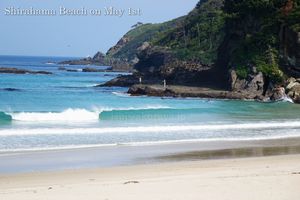 It was cloudy this early morning, but it became sunny after that.
When I went to the nearest beach "Shirahama" this afternoon, I found out the white clouds in the blue sky and the clear water.
Even if you want to get this beautiful beach you don't have to the southern islands.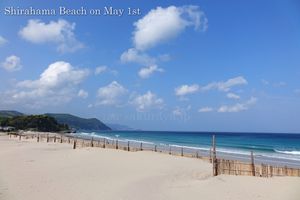 It takes only 3 or 4 hours from Tokyo to this gorgeous paradise!