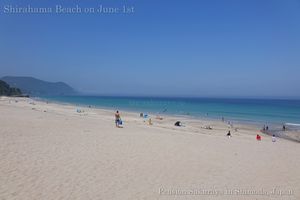 It was sunny and very hot here in Shimoda today.
When I went to the nearest beach "Shirahama" this afternoon I could see not only some people walking and swimming on the beach and also the sign of....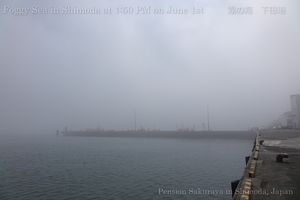 I went to Shimoda afte that.
When I arrived in Shimoda I was really surprised the scenery there.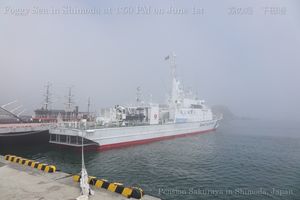 It was a first time for me to see the foggy sea at Shimoda harbor. I couldn't see anything over the sea.