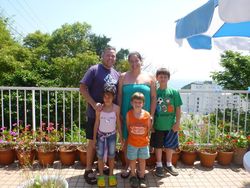 They came from Tokyo and stayed at Sakuraya for 2 nights.
It had been sunny during their stay and they spent a lot of good time on the beach.
After check out they went to Tsumekizaki cape in Shimoda for snorkeling.
How did you like it?
Thank you for staying with us.