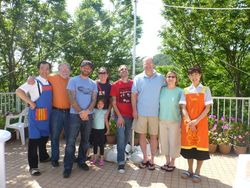 Some of them live in Kanagawa Pref. and 2 of them came to Japan from the U.S, and stayed at Sakuraya for 2 nights.
It had been sunny during their stay, and went to Shimoda downtown to explore and went to the beach.
2 of them will go back to the U.S on next Monday.
Please take care of your long flight, and thank you very mcuh for your stay with us at Sakuraya this weekend.