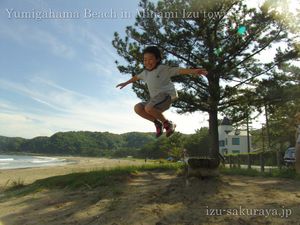 As it became sunny and was a little warmer than morning.
My son and I went cycling to Minami Izu town which is located on the south side of Shimoda city this afternoon.
We parked our car at the parking lot on the river side and went to the beach by bicycle.
My son was very excited and we had a good time today.

Click here to see the pictures which I took today.