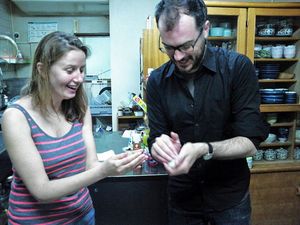 They came from New York to Japan for the 1st time and stayed at Sakuraya for 2 nights.
After 2 nights stay in Tokyo they came to Shimoda because she wanted to surf in Shimoda.
We are very sorry, but it had been rainy on the 1st and the 2nd day, so she was able to surf in only the last morning.
They are ineterested in Japanese cooking, and she sometimes make a rice in her home.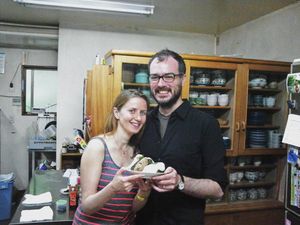 When they had breakfast in the last morning she asked me to make a rice ball, because it is hard for her to make it, and she always too big  rice ball.
So I showed them how to make a rice ball after breakfast, because we didn't have any other customers this morning.
They tried to make some rice balls and made very good ones.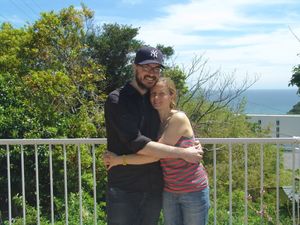 They went to Kyoto and Osaka after check out.
Have a nice trip in Japan!
Thank you very much for staying with us.