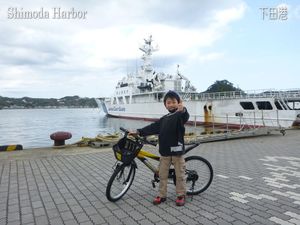 It was a last day of Spring holiday of school. So I went to Shimoda for cycling with my son this afternoon.
We parked our car at Shimoda harbor park and went to Shimoda aquarium.
After that we went through the Shimoda town and took a free foot spa, and we played at the pinwheel festival.
He was very excited today.